Second Aussieversary: Peanut Butter not Provided
My life in Sydney is now officially a toddler. No more counting my time in Oz in Months – I've reached the big time.
Compared to the 6 month mark and 1 year milestones, this one seems a bit more grown up. It's been less about finding myself and more about keeping that persona alive. Before I said I was "just hitting my stride," and now I'm working to keep up with the (sometimes) manic pace I set for myself.
More than anything, this year was about learning. Living entirely on my own means there's no Peanut Butter provided. Even the basics need to be figured out. Unlike living in The Brick House, 1600 Oxford, or my Host Family's houses, there aren't any leftovers there to start with. Pens, Cotton Balls, Maple Syrup, Band-aids ("plasters") all of it has to be brought in on  your own. I've learned that Sydney Winter does not make for a motivated Katie. It involves a lot of time inside trying to time your laundry so it can dry on days it isn't raining. I learned that some hangovers take 2 days to get over, that avocados go bad at exactly the wrong time, that stamps are expensive, and online shopping is an epidemic.
Recently a friend sent me a message asking about following your dreams and "making the big leap." This was my response:
You know, it's hard to explain the dichotomy between being at home and living at home. Kansas has a way about making you feel like you're in an episode of Cheers or something, "where everybody knows your name," but it also means that nothing is truly "new" for you. Everything has a history, and I often found myself working so hard to find out how not to repeat it-or how to keep it going- t

hat I wasn't making decisions that were truly right for me. That's why, for me,

 moving somewhere completely new, completely mine, completely fresh was important.
You can change your life if you want. It might not be exactly what your parents had in mind, and it will definitely be hard- but at least you can say you tried. I'll never wonder woulda-coulda-shoulda, because I know.
I know, because my 2015 was better than I ever could have expected:
It started with a bang, moving in with the best housemates I could have asked for, Luke & Sim. They've both been so much more than I could have ever expected. BFFs on their own, they could have easily done their own thing and said hello when we crossed paths. Instead, they introduced me to their soccer team, connected me with job opportunities, and made my birthday special and full of serenades. I will forever be grateful to these two for listening to my rambling about Boys, Baseball, and BBQ.
I spent this entire year working at my sponsored job, no more Au Pairing for me! I saw a big increase in paycheck size, immediately followed by all of that money draining out of my bank account for rent in the most expensive country in the world, health insurance, gym membership, a phone contract, and way too many Ubers. Still figuring out how not to wind up eating the "rice and eggs diet" starting around the 26th…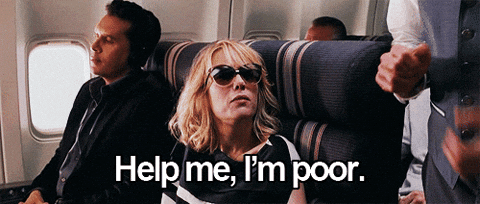 This year also brought not one, not two, but three beautiful friends out to visit me.
Hannah & Kristin flew out to see me in March, and I finally got to show off my world here to the people who shared my Lawrence world with me. We may have replaced Football tailgates with Rugby Games, and Lake Trips with Gordon's Bay – but that BFF feeling remains the same. So much love to these girls for sacrificing their Spring Break/Vacation Days to come see me. One month later, Matt flew out (free of charge) and took me up on my offer for free beer. Even though it ended up being the week of the Sydney Storm and subsequent Umbrellapocalypse, we managed to fit in Beach Walks, A Cheeky Trip to Cairns, Horse Races, and an impressive amount of Jack Daniels. I've had a few more friends allude to a visit in the upcoming year – see Hannah, Kristin, and Matt for references!
So cheers to two years! I've been on Three Different Visas, survived a full-time job and house-hunt. I've been up to Cairns again
and down to Melbourne for the first time. I said goodbye to some of my best friends and brought some new ones into my life as well. This next year will be filled with more of the same: Trips to the races, 4 more weddings on the books already, some more trips up to Cairns, and too many Beach Days to count; what I'm really hoping for is a year full of even more "firsts." Those are what keeps my life down under different, they're the reason I'm still in love with Sydney.